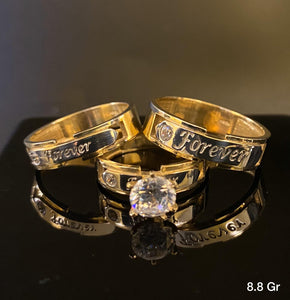 Beautiful Trio Ring Set w/ "forever" engraved 10K Solid Gold, approximate weight of 8.8 grams. Buy it today!! 

Can't find your size? If you don't see your size available, let us know!! We customize all pieces to fit your needs. 
The quantity of our items are limited, if we are out of stock, please allow a 3-5 week fabrication time frame.